Renfrewshire Council will close at 2.30pm on Christmas Eve, Monday 24 December 2018 and will re-open on at 8.45am on Friday 4 January 2019.
Most council offices will be closed ov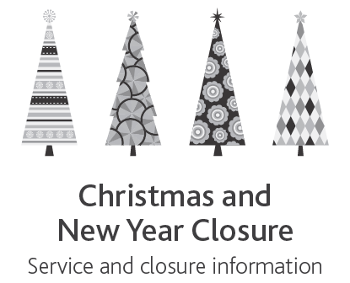 er the festive period, although all essential services will continue to operate.
There is a council booklet which gives information on office closures and emergency contact numbers, as well as information on key service areas such as festive bin collections, leisure centre opening times and social work services.
Click here for the online version of the council booklet on Christmas and New Year closure of services.